Promach Machinery Sdn Bhd
45, Jalan Mutiara Emas 5/16,
Taman Mount Austin,
81100 Johor Bahru,
Johor, Malaysia.

+607-3528355
+607-3529355

+607-3525355
Our Products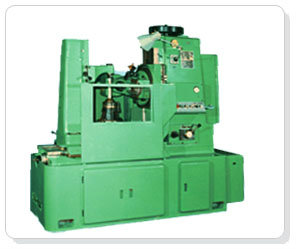 齿轮加工机床 GEAR CUTTING MACHINES
Y3150/3滚齿机 Y3150/3 500mm Gear Hobbing Machine
产品介绍
滚齿机适用于加工各种圆柱直齿轮,斜齿轮和蜗轮。
机床调整操作简便,可作顺、逆铣加工,以提高机床生产 效率。
机床还装有刀架快速移动装置和切削终止时自动停止运转机构。操作集中,维修方便。
*Gear hobbing machines are intended for hobbing spur and helical gears as well as worm wheels.
*The machines permit cutting by climbing hobbing method, in addition to conventional hobbing method, to raise the productivity of the machines.
*A rapid traverse device of hob slide and an automatic shop mechanism are provided on the machines allowing several machines to be handled by one operator.
*The machines are easy in operation and convenient to be maintained.
技术参数
最大加工直径
最大加工模数

刀架滑板行程
最大螺旋角(左、右旋)
最大滚刀直径
可换滚刀心轴直径
工作台通孔直径
滚刀主轴转速级数
滚刀主轴转速范围
主电动机功率
主电动机转速
冷却电动机功率
冷却电动机转速
机床净重
机床外形尺寸
机床毛重
装箱尺寸

SPECIFICATIONS
Max.diameter of workpiece to be cut
Max.cutting module

Sliding plate stoke of tool carriage
Max.screwed angle(left、right)
Max.diameter of hob
Hob arbor diameters
Hole diameter of work bench
Grade of hob main axis spindle speed
Range of main axis spindle speed
Main mortor power
Main mortor speed
Cooling motor power
Cooling motor speed
Weight
Overall dimensions
Gross Weight
Packing dimensions

单位
mm
mm
mm
mm

mm
mm
mm

r/min
kw
r/min
kw
r/min
kg
mm
kg
mm

Y3150/3
500
铸铁Cast iron 6
钢材steel 5
240
45°
120
22;27;32;
60
8
50~275
3
1420
0.12
2760
2400
1825×960×1730
3000
2260×1100×2060