Promach Machinery Sdn Bhd
45, Jalan Mutiara Emas 5/16,
Taman Mount Austin,
81100 Johor Bahru,
Johor, Malaysia.

+607-3528355
+607-3529355

+607-3525355
Our Products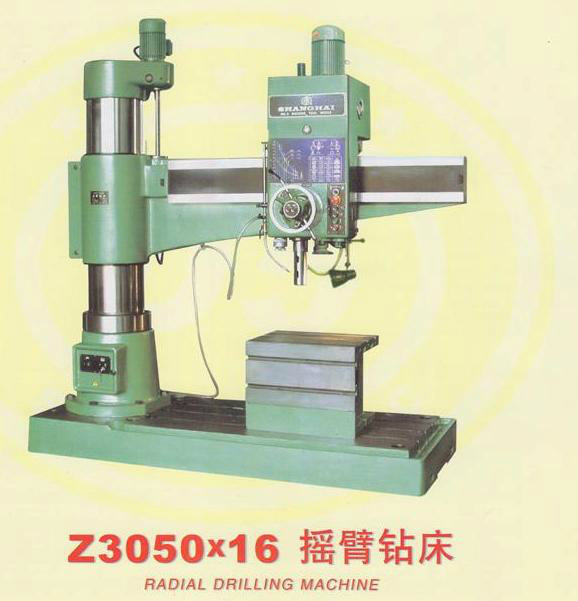 Radial drilling machines,
model Z3050x16 / Z3050 x 18 is a universal machine, capable of drilling, counterboring, boring, reaming, spot-facing, tapping and other similar operations. It is widely used in machine manufacturing industry for processing small and medium sized machine parts and also suitable for being used in repair shops.
Specifications
Type Z3050x16 Z3050x18
Max. Drilling diameter 50 mm 50 mm
Distance from the spindle axis to the column
Max/Min 1600 / 350 mm 1800 / 350 mm
Max. Distance of spindle head on arm 1250 mm 1450 mm
Distance frome spindle nose to working surface of base Max/Min 1210 / 310 mm 1210 / 310 mm
Taper of spindle bore Morse Morse No. 5 Morse No. 5
Max. Travel of spindle 315 mm 315 mm
Number of spindle speeds 16 steps 16 steps
Range of spindle speeds 25-2000 r. P. M 25-2000 r. P. M
Feed steps 16 steps 16 steps
Feed range 0.04-3.2 mm/r 0.04-3.2 mm/r
Main drive motor power 4 kW 4 kW
Weight approx 3500 kg 4300 kg
Overall dimensions LxWxH 2490x1060x2625 mm 2690x1060x2625 mm